Home of the Lifestyle Search – Welcome!
Tired of the same old search?
We hear you! Why not search for the lifestyle you seek?
Try out these pre-built searches if you need to be near the hospital, are a fan of older homes, are looking to be on the West-side only or desire a riverfront property.
How are we different?
You can search for a home almost anywhere online these days. So why here? At simpLEE HOME, we believe in utilizing technology to help consumers buy or sell their homes. Because while yes, anyone can do it, we have the experience and the tools to guide you through the entire process. Your goal is a successful transaction. Our goal is to deliver excellent service and expertise, empower you to get involved in the process and to turn you into raving fans. Really.
Your home for Idaho Falls real estate.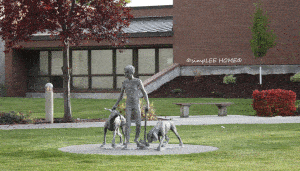 Thinking of selling?
Hiring an experienced REALTOR® is far less expensive than hiring an attorney, either at the time of sale or later to defend you from something you inadvertently omitted during the process. Plus, a great REALTOR® will help you prepare for your move before the listing even begins. Everything from guiding you through staging your home, to providing references for plumbers, electricians, painters, cleaners…anyone you might need to help you get ready for marketing your move.
Not sure how to market successfully and nimbly online these days?
Not to worry, we have you covered. We even offer 3D marketing!
Nervous about the steps in the process, how to be sure the Buyer is vetted properly, and what comes next?
We aren't, because we have systems in place to cover you.
Contact us today to arrange a conversation and get your next-step questions answered!