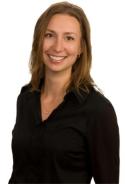 I love my job! How many people can say that with a smile?
My mission is to simplify the home buying and selling process for my clients. You can find almost all the information you need to shop for a home on the internet. But without the ability to apply that overwhelming amount of data within a local context, where does it leave you?
I have been a REALTOR® in Idaho Falls since 2007, and residential real estate is my specialty. And what I love most about what I do is the opportunity to meet new people from all walks of life! New couples setting off on their own, families growing, couples downsizing, singles nesting, folks relocating into town or out of town to somewhere new…so many stories to share!
So, who am I? Originally from the Chicago area, I fell in love with real estate the first time I saw a "brownstone" row home in Lincoln Park when I went to college. I was sure one day I would own one! While that didn't quite come to pass, that certainly began my journey to my chosen career as an Idaho Falls REALTOR®!
Many years later, after living and working in Manhattan, I arrived in my permanent home, Idaho Falls, ID. I moved here for the same reasons many others do: for the climate with low humidity, the slower pace and affordability. Even with all that, the best reason to live here is the nearby opportunities for year-round outdoor recreation at some of our country's greatest National Parks and Monuments. Intrigued? Just ask me!
Real estate has always been an interest of mine through my own purchases, sales and remodels. Since entering the industry, I've come to find I have become quite passionate about guiding my clients through the transaction process and helping them avoid potential pitfalls and inherent risks along the way – both in the product and the process. As a REALTOR®, I find that most of the data is out there for everyone; my role is as a guide, trusted advisor and negotiator.
I strive to provide my clients the highest level of customer service while maintaining a consistently high level of continuing education and staying up-to-date in our ever changing industry. Having worked as an Idaho Falls REALTOR® through the recession and now in the next upturn, my local market knowledge, experience, statistics and charts are valued by all my clients. These skills are beneficial to both Sellers and Buyers, guiding in pricing, offers and market trending.
Lastly, I so appreciate and cherish the local, regional and national leadership positions in which I have had the opportunity to serve within our industry. Advocating for our industry and for the protection of private property rights is one of the most important roles in which REALTORS® serve!
If you or someone you know is thinking of growing, downsizing or relocating, call me…I can help! See you on the trail, river and slopes!
SERVICES PROVIDED
Residential Sales and Marketing
Listing Agent/ Buyer's Representative
Investment Property Sales and Marketing
First-time Home Buyer's Assistance
SERVICE AREA
Idaho Falls MSA
(Idaho Falls, Ammon, Iona, Ucon, Rigby, Shelley)
Teton Valley ID / WY
(Victor, Driggs, Tetonia, ID; Alta, Jackson, Wilson, WY)
EXPERIENCE & EDUCATION
ID Licensed Realtor® since 2007
ID Licensed Associate Broker since 2011
WY Licensed Broker since 2013
Certified Residential Specialist (CRS)
Graduate Realtor Institute (GRI)
Accredited Buyer Representative (ABR)
Performance Management Network (PMN)
Short Sales and Foreclosure Resources Certification (SFR)
REALTOR® Technology Certification (ePRO)
INDUSTRY LEADERSHIP
Women's Council of REALTORS®

National Executive Committee, 2017-2019
Steering Committee Chair, 2017

Greater Idaho Falls Association of REALTORS®
For more, visit my profile on LinkedIn.
Show us some social love!